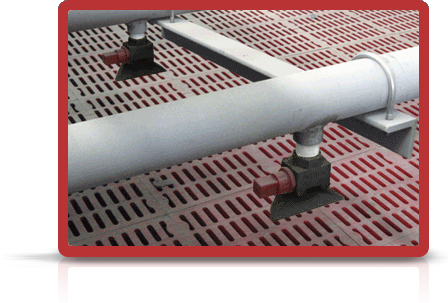 Screening Spray Nozzles
Our self-cleaning polyurethane spray nozzles have no metal parts to rust and corrode and are sturdy enough to stand up to whatever volume of water your wet screening application requires. They are injection molded with a one-piece distribution flange and an interchangeable core with varying opening sizes. The result is a high-quality yet light weight nozzle that produces a wide, uniform knife edge of water at both high and low water pressures. Because of the wide distribution pattern from Polydeck spray nozzle heads, fewer spray heads are required per screen width.
Options
Polydeck screening spray nozzles are available with 5 different center core opening sizes - 5mm, 7mm, 9mm, 11mm and 13mm, as well as a solid core. If your water volume needs change, the center core can easily be removed and replaced with another opening size. An optional handle is also available to make adjusting the water flow and direction even easier.