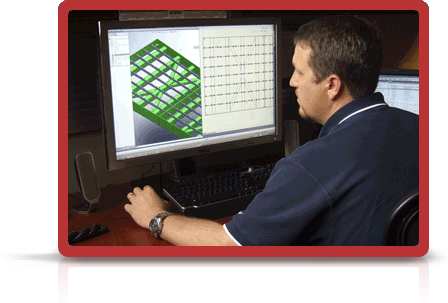 Design Engineering
Our Design Engineering Department is responsible for all new and retrofit frame designs, as well as leading the development of new products. Our engineers and designers possess a wealth of experience in design, analytic, and computer modeling technologies in order to provide our customers with the highest quality screen frame design engineering in the industry.
3D Design and Modeling Capabilities
We use computer modeling Finite Element Analysis (FEA) to predict stresses and confirm that our joint design and weld points will withstand the conditions they operate within. After a panel is produced, tests are conducted to simulate actual operation. If an area shows questionable characteristics, we refine the model to examine each individual piece to isolate and identify areas to be strengthened or redesigned.