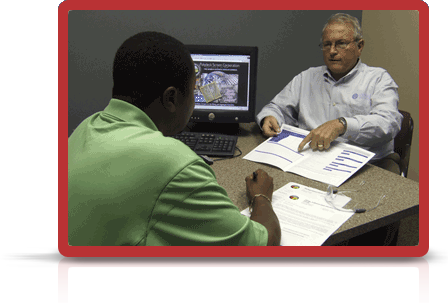 Polydeck Careers
Polydeck Screen Corporation is dedicated to creating employment experiences that allow every individual to contribute, grow and succeed. We are an Equal Opportunity Employer who offers a competitive salary and an excellent benefits package.
In preparation of our anticipated growth over the next 5 years, Polydeck is currently accepting applications from candidates with experience in operating production machines, welding and manufacturing. Resumes can be submitted to recruiter@polydeckscreen.com. We will utilize resumes to build our applicant pool for review of future openings. We are also accepting applications on site between 9am and 4pm, Monday – Friday.
Please keep checking our career page for additional openings. Thank you for your interest in Polydeck Screen Corporation.
Current Employment Opportunities:
Sr. Graphic Designer
Job Purpose/Summary:
Provide strategic, conceptual and production design support for numerous sales and marketing activities, with a concentration in the areas of animation and special effects production. Responsibilities range from short-term design projects to on-going assignments requiring planning, organization and good record-keeping skills. A demonstrated high level of integrity, creativity, a positive attitude and conscientious follow-through on projects and schedules are necessary. Because of the nature of the material this position deals with, a signed Confidentiality Agreement is mandatory.

Essential Functions/Responsibilities:
Work together with all industries and levels within the Company to develop visual tools and graphics, with a concentration on animations and video projects;
Work with Marketing and Industry Managers on trade show/conference planning, including pre-show and at-show marketing strategy, production of booth graphics, set-up/dismantle assistance as well as maintenance of booth materials and logistics;
Assist with the production of a company newsletter, including developing content, taking photographs; other assistance as needed;
Be part of the team in the design, production and printing coordination of sales literature, including brochures, sales sheets, posters, etc.;
Assist with the concepting, development and implementation of content marketing strategy;
Production of sales presentation modules and other PowerPoint projects;
Preparation of customized documents and graphics as requested;
Develop creative concepts and execute trade advertising;
Maintain marketing photo and video libraries and assist with administration of Marketing files on SharePoint;
Skills/Certifications:
This position requires proficiency in a range of graphics and related software, including:
Adobe Creative Suite (InDesign, Illustrator, Photoshop, After Effects, Dreamweaver, Flash, Acrobat) and other programs in Adobe Creative Cloud
Microsoft Office Suite (Word, Excel, PowerPoint, Outlook)
In addition, the position requires good communication skills, both oral and written, and the ability to work in a fast-paced environment, often on multiple projects at one time. Experience with digital photography, including demonstrated understanding of composition, camera settings and photo enhancement, is helpful but not required.

Minimum Education and Work Experience Required:
The position requires a college degree in Graphic Design, Marketing or a related field and at least 4 years of related work experience.

Knowledge, Skills and Abilities Necessary to be Successful in this Position Include:
Highly organized;
Excellent verbal and written communications skills;
Proficiency in Spanish is highly desirable but not mandatory;
Thorough command of computer skills in the Windows environment and the Microsoft Office suite of software (Word, Excel, PowerPoint, Outlook);
Proficiency with graphics software, including but not limited to selected Adobe Creative Cloud Software (InDesign, Illustrator, Photoshop, Dreamweaver, Fireworks, After Effects and Acrobat);
Ability to manage multiple projects in a fast-paced environment;
Experience with social networking and/or website technology is desirable but not required.
Supervisory Responsibility and Budget Accountability:
This position has no direct supervisory responsibilities. Will be accountable for adherence to budgets on project work but no overall budgetary responsibility.

Working Conditions:
Primarily an office position but some travel to customer sites and trade shows is required. The Sr. Graphic Designer must maintain an organized work area and have good record-keeping habits. He/she must be comfortable in a manufacturing environment.
Polydeck is dedicated to creating employment experiences that allow every individual to contribute, grow and succeed. We are committed to our Caring Culture and our Core Values of Humility, Honesty, Integrity, Respect, Kindness, and a Sense of Social Responsibility. For more information about who we are, please go to www.polydeckscreen.com/polydeck-mission-statement-core-values/

We are an Equal Opportunity Employer who offers a competitive salary and an excellent benefits package, paid vacation and holidays as well as a matching 401k program. Qualified minorities, women and veterans are encouraged to apply. Drug screen and background check required. Local candidates preferred as only limited relocation benefits are available for this role. No phone calls please. EOE M/F/D/V

Submit your resume by email to recruiter@polydeckscreen.com with the subject "Sr Graphic Designer."