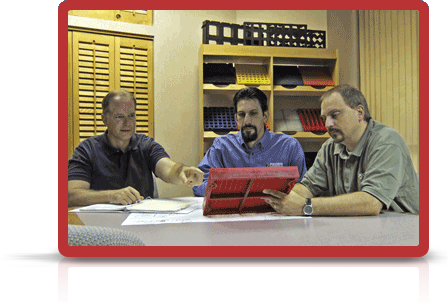 Applications Engineering
Our Applications Department reviews all new orders submitted by our Outside Sales network. This approach helps ensure that every screen panel selection is appropriate for the application.
Our Screening Applications team is comprised of degreed Mining Engineers who have worked in the field for producer companies. They evaluate all aspects of the order, screen it through our applications database, and ask questions so that the solution we provide is matched to your application requirements.
Based on this extensive knowledge and industry experience, we have provided solutions to customers throughout the U.S. and more than 20 countries around the world.
Have a question? Submit a request to one of our Applications experts.